High Rollers In Las Vegas And Online
According to ehow.com a high roller is usually an Asian man with a bankroll of $5 million who places single bets worth $100.000 and up. In this section you can read entertaining stories about the high rollers in Las Vegas and online.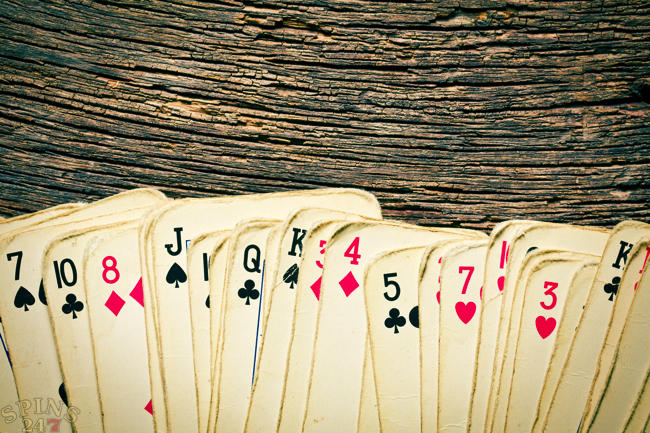 What is a high roller? Dictionary vs. Stu Ungar vs. Charles Bukowski
What is a high roller? It can be someone who is great at bowling. It's also a fishing lure company and apparently the number one roller skating ring in the state of Wisconsin. A high roller can also be the guy who appears to be the richest guy in the casino, but I wouldn't bet on it. According to the dictionaries a high roller is someone who spends freely and extravagantly, and/or someone who gambles rashly or for high stakes.
High rolling could also be about appearance. It could be about leisure, about fast cars, private jets and caviar for breakfast. But it's not. Not really. High rolling is sometimes about drinking, drugs and D-cup armpit extensions. But most of all, being a high roller is about not knowing what's going to happen next.
Two examples of true high rollers, may they rest in peace, are Stu Ungar and Charles Bukowski. Something tells me they rarely woke up knowing exactly what the day would bring except the urge to tango with lady luck.
Ungar is rightly regarded as one of the greatest Texas hold'em and Blackjack players of all time. And if he ever played blackjack online, he probably did so at Intercasino which is one of the online casinos with the highest maximum stake for blackjack. But despite winning an estimated $30 million during his poker career, Ungar never had a bank account. His death might have been caused by years of drug abuse, but his aftermath is the one of a generous man.
Bukowski was considered a gifted horse race gambler. The amount he won however was nowhere near the winnings of Ungar. But the point here is that high rolling is not always about amounts of money.
Bukowski was good with horses but his real talent was writing, mainly about drinking and gambling. So in his memory let's quote a few lines from his poem "Roll the dice" to shed some light of what it really means to be a high roller, or alternatively to confuse you even further:
"If you're going to try, go all the way.
There is no other feeling like that.
You will be alone with the gods
And the nights will flame with fire.
Do it, do it, do it. Do it.
All the way. All the way.
You will ride life straight to perfect laughter,
It's the only good fight there is".
What is it like to be a high roller? Charles Bukowski vs. Ice-T
There could be downsides to being a high roller, depending on how you see it. Bukowski sees it this way
"Go all the way.
It could mean not eating for 3 or 4 days.
It could mean freezing on a park bench.
It could mean derision, mockery, isolation.
Isolation is the gift.
All others are a test of your endurance,
of how much you really want to do it
despite rejection and the worst odds
and it will be better than anything else you can imagine".
American rapper-actor Tracy Marrow a.k.a Ice-T has a slightly different take on the high roller lifestyle. This Youtube video is from his 1988 song 'High Rollers':
"Cash flow extreme, dress code supreme, vocabulary obscene
Definition: street player, you know what I mean".
It's safe to say that Ice-T's version of the story is more similar to most people's image of the high roller. It's also exactly how the casinos want the image of the high roller to be, which is exactly why the casinos pamper their high rollers with reasons to return.
Reason to return (to our casino) number 1: Large bonuses. A good way to distinguish whether an online casino is high roller friendly is to take a look at the size of their bonuses. If they offer a large 1st deposit bonus and large and/or frequent reload bonuses, chances are good you are dealing with a high roller friendly casino.
  
Reason to return (to our casino) number 2: VIP club memberships. Once a high roller friendly online casino decides that you are a high roller, they will invite you to be a member of their VIP club. Some VIP clubs have different levels, whereas a higher VIP level means more benefits, e.g. more loyalty points earned per dollars spent.
Good examples of VIP clubs treating their high rollers extraordinary friendly includes PokerStars giving a Porsche Cayman S in return for 3 million frequent player points, andIntercasino who invites their high rollers to attend Formula 1 Grand Prix in Monte Carlo as well as luxurious cruises in the Caribbean among other events.
Speaking of extra friendly high roller treatment one can of course not avoid to mention Swank Poker. This poker site's rewards included "serious erotic action" and "the opportunity to star in a movie with them", them being porn stars that were hired for promotional purposes. However the Advertising Standards Authority ruled that the ads did breach the advertising code for linking gambling to sexual success and said they should not appear again.
Or as Ice T would say it:
"The tailored suit, the luxury home
You'll never get caught, 'cause you got nerves of ice
And you're much smarter than those crooks on Miami Vice
Right
You wanta be a high roller
High roller"
Nick The Greek and Las Vegas High Rollers
It's doubtful that Ice-T would brag about his VIP level with an online casino, but if even he did, and even if he had a full set of bling-bling attached, he probably would not receive any more special treatment than the A-list high rollers in the Glitter Gulch also known as Las Vegas.
In online casinos you're spendings is easily traceable, so it's a no-brainer to distinguish a high roller from a penny-pinching stingy. And while casinos in other parts of the world may fail to recognize their high rollers, this seems to have been a science in Las Vegas since the opening of the first casinos on the Strip in the late 1940's. 
Once you are recognized as someone who spends freely and extravagantly in Vegas, and/or someone who gambles rashly or for high stakes, the casinos will give you special treatment from the moment you arrive. If you are a high roller online, there is also a chance that the online casino where you have a VIP membership will send you to Vegas with all expenses paid. Intercasino have be known to do this with selected players, where they offer a week of great poker, luxurious accommodation and extravagant entertainment that only Las Vegas has to offer.
Gambling history has even shown that if you gamble with high enough stakes, you might even be offered a job. This was the case with legendary Nick The Greek Dandolos RIP. After winning $500.000 betting on horse races in the 1920's, the Crete-born samaritan went on to become so well known as a freelance gambler that casino owners were offering him large amounts of money to work for them.
Nick The Greek usually refused, but became a huge attraction at the tables as he would never stop gambling even after losing hundreds of thousands of dollars in a single session. He can't have been losing all the time though; according to unofficial sources he donated more than $5 million to charity and more than $2 million to friends in need, sent 29 of his friend's children through college, and paid hospital bills for more than a thousand people and set up loans without interest to allow 300 individuals to launch their own business.
So how do you become a Vegas high roller? According to ehow.com there are only about 500 true high rollers world wide with a credit line of $4 to $5 million each. About 85 percent of high rollers are Asian and 15% are women. The trick is apparently to make a name for yourself, and obviously to bet very big. Bets of around $100.000 should get you there. Best of luck! But remember, gambling can be addictive.
Sell everything you have and place it on red
ehow.com and us have a different opinioin of what a true high roller is. According to ehow.com a high roller is usually an Asian man with a bankroll of $5 million who places single bets worth $100.000 and up.
Our list of true high rollers is not very long. At least not yet. So far it consists of the following individuals: Charles Bukowski, Stu Ungar, Ice-T, Nick The Greek Dandolos and Ashley Revell.
Ashley who??
Ashley Revell is a British professional gambler born in 1972. His favorite football team is Manchester United. On April 11th 2004 he sold everything he owned including clothes for $136,000, went to Plaza Hotel & Casino in Las Vegas and placed it all on… wait for it… red. Apparently this is the richest roulette bet ever caught on video.
So what happened? The ball landed on number 7, red. And what Revell did with the winnings? He launched his own online poker site called Poker UTD.
In comparison, the maximum stake at the high roller roulette tables at Intercasino is $10,000. Intercasino is the casino offering the highest roulette table limit online, followed by Pinnacle ($5,000) and Sky Vegas (£5,000). In other words there is little doubt as to where it's easiest to be viewed as a high roller when comparing online to brick & mortar casinos.
Want to make a profit? Play blackjack!
The craziest blackjack gambler in history is probably Australian billionaire Kerry Packer RIP. Packer, who made his fortune as a media tycoon, could make or break a casino's profit for years in only a few blackjack sessions.
This high roller Aussie could bet up to $375,000 per blackjack hand while playing seven hands at a time. With these kind of high roller stakes, Packer would of course have big swings at the blackjack tables. His biggest losses are reported to be $20 million at Bellagio Casino in Las Vegas and $19 million at the Ritz Club, also in Las Vegas. Packer's biggest winnings streaks took place at London's Aspinalls Club and at the MGM Grand Casino, and his profits of around $30 million at the MGM Grand Casino reportedly almost broke the whole casino.
No online casino would allow bets in this range. Ruby Fortune and Intercasino's high roller blackjack tables are amongst the places that comes closest, with a cap at a staggering $5,000 per hand. More importantly, blackjack is the game with the lowest house edge amongst the high roller games, which gives the blackjack high roller a very good chance of making a profit, considering the generous bonuses and offers you will receive as a VIP.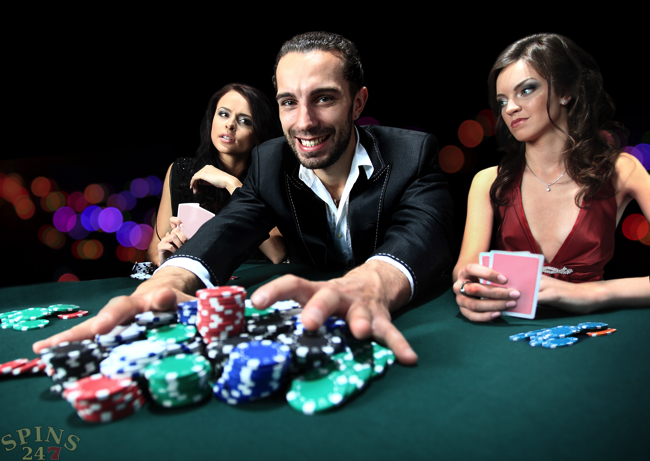 High Roller Baccarat Tactics and High Stakes Baccarat
Gourmet, McDonald's and baccarat tactics: It has it's perks being regarded as a high roller. Stories roam the internet about an Arabian man who got hungry in the middle of a high stakes baccarat marathon session in Las Vegas. The casino didn't want the man to leave, so they offered him a gourmet meal which he could consume while still sitting at the baccarat table.
The man was however for some reason afraid of getting poisoned, and sent his servant to the closest McDonald's. The casino dealers waited for him to finish his Big Mac and fries!
In order to get special treatment like this you need to play with high stakes, and in order to reach a level where you can play with high stakes you need to have a good tactic unless you are already rich.
When playing Baccarat you have three choices: You can bet on the player's hand, the banker's hand and on tie. In order to turn the edge as much as you can in your favour, your best option is to play the banker bet. The house edge is somewhat higher for the player bet, and betting on tie should be avoided at all times.
Baccarat is the second best game to be playing in light of house edge online, only beaten by blackjack. It can now even be played as a multiplayer game at Intercasino, where you can play together with four other players at the same time.