When slot machine success is "guaranteed"
You have probably seen them; the aggressive ads for the bullet proof systems, tactics and software that will "guarantee profit with slot machines".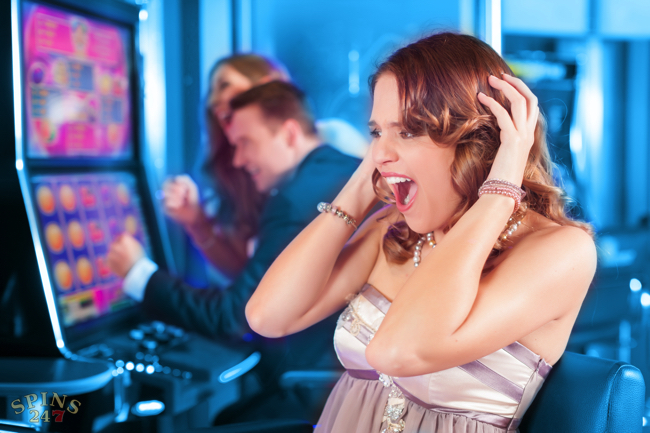 They are usually wrapped in a package of convincing reasoning, and might get you thinking thoughts like; is this really true? Maybe I should try it? 

And then, when you are ready to reel in those easy dollars, one last request pops up on the screen as certain as November rain:
"Now please give us your credit card details".
These set-ups are always scams. It doesn't matter how convincing their YouTube videos are. Don't be a fool for this. There are many ways you can maximize your chance of making a profit, even without winning that life changing jackpot.
Cheating land based slot machines is an historical phenomenon although most scammers get caught. But there is no such thing as a guaranteed way to easy money with online slot machines. How can we reach this conclusion so easily?
Two things:
1. People behind such claims are not likely to offer you a helping hand just to be nice. If they were into charity, they probably would not concentrate on gambling.
2. If you found an unbeatable system for beating the casino, would you share it with everyone else and risk that the casino located and removed your loophole? Nope, we didn't think so. If you found a hidden shortcut you would keep it to yourself, perhaps telling your closest friends and family.
Conclusion: If someone who you don't know guarantee you success with slot machines and then asks for compensation either as money or your personal details, you should avoid that someone like a bad case of H1N1.
Gambling History: Famous slot machine cheaters
We did not say that slot machines cannot be beaten. We're just saying that if someone found a sure method, they would never share this information with strangers unless these strangers represented the authorities and offered reduced sentences in exchange.
We could not find any stories about successful cheating of online slot machines, but the history of land based casinos describes many peculiar methods tested with great temporary success by a handful of legends Spins247.com presents to you the short version and how they got caught.
DENNIS NIKRASCH – THE GREATEST SLOT MACHINE CHEAT IN GAMBLING HISTORY
Where: Nevada and Atlantic City.
How: Figured out a way to manipulate the computer chip that guarantee the random nature of play. While other people from his crew were standing guard, he opened up the machines and used a computer device to alter the random number generators and rig the jackpots.
What now? Set up by the FBI while trying to rig the $17 million Megabucks jackpot and sent to jail with a reduced sentence after revealing his secrets.
TOMMY GLENN CARMICHAEL AND THE MONKEY PAW
Where: USA and the Caribbean.
How: Started by tricking old slot machines but got caught. Fresh out of jail he invented "the Monkey Paw" which was a tool that "finally" could trick the new high-tech slot machines in USA and the Caribbean.
"The Monkey Paw" slipped through the payout chute and traveled through the machine until it tripped a switch that would cause the machine to pay out. The machine manufacturers responded with more advanced counter-measures, which Carmichael easily defeated using a tongue shaped device that interfered with the circuitry of the slot, adding credits to the machine which could then be cashed out.
What now? An extensive FBI investigation would finally catch up with Carmichael. He has paid his due and now manufactures anti-cheating devices.
RON HARRIS – THE INSIDER THAT TURNED ON HIS OWN
Where: Las Vegas.
How: Harris, born in 1965, is famous for having betrayed the very own Nevada Gaming Control Board for which he worked as a computer programmer and technician. He allegedly used his knowledge, gained from this position to rig state slot machines and keno jackpots.
What now? Harris tried to cash in a $100.000 winning keno ticket at Bally's Casino without having any identification. This raised suspicion and led to an investigation that finally took authorities to his hotel room. Tried to escape but was caught getting off his plane in Las Vegas and had to serve two years in prison. Now banned from all casinos.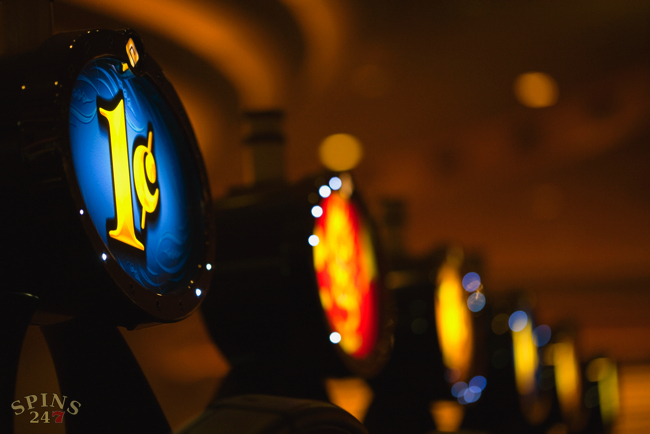 Slot machines and the mafia
The claim: "There's a historical tendency for organized crime to become attracted to casinos".
Claimed by: Eugene Christiansen, a financial analyst who tracks the gambling industry.
The Reel Story: Words like gambling and casinos are often associated with dark and dangerous men in serious suits, carrying Tommy Guns and cigars. And although these assumptions have become heavily exaggerated with mafia movie masterpieces such as Godfather and Casino, one cannot see past the gangsters in the history of gambling.
This goes especially for American gangster Benjamin "Bugsy" Siegel who figures prominently in the history of slot machines. "Bugsy" was a major driving force behind the large scale development of Las Vegas, and brought slot machines into his casinos to keep the girlfriends and wives of his rich players occupied.
Another frequent name in the history of mafia and gambling is Franky "Lefty" Rosenthal, the Las Vegas gaming tycoon and a sports book handicap expert. Sounds familiar? Robert De Niro's character in Scorsese's Casino from 95' was based on Franky "Lefty" Rosenthal.
Mafia is less associated with online gaming, although there is a casino site called The Mafia Casino which was down when this was written.
Don Corleone says: "It's true I have a lot of friends in politics, but they wouldn't be so friendly if they knew my business was drugs instead of gambling which they consider a harmless vice. But drugs, that's a dirty business".
Pick your payout percentage with precaution
Claim: "No casino has slot machines with payout percentages higher than 100. After all, this is not charity."
Claimed by: The Committee of Common Sense.
The Reel Story
: If you didn't know, payout percentage indicates what proportion of the total money bet by players is being paid out as winnings. If the payout percentage is 98 percent, this does not necessarily mean that you
win 98 dollars if you bet 100. The numbers are based on an indefinite amount of spins and will be correct if tested on a large enough amount of spins, a.k.a.  random number generators.
But are there any casinos with a proved and constant payout percentage over 100? The obvious answer would be no. After all, gambling is not charity. One could picture that anonline casino would have one or two slot machines with a payout percentage above 100 to attract customers, but for a casino to have an overall losing slot section seems unlikely.
And while we found an unaudited casino claiming to have a much higher payout percentage than 100, other casino referral sites claims to have found an audited slot room with a payout percentage of 103.79%.
The site we found is called superiorcasino.com (not recommended). On their site they list some slot machines with a crazy high payout percentage:
Spy Game at 121.73
Scary Rich 2 at 138.20%
Psychedelic Sixties at 160.18%
Rock On at 155.28%
Scary Rich at 115.11%
Grandma's Attic at 137.32%
Winter Wonders at 117.34%
Their site also lists that "all our games are paying out an average of 99.19%!" but no external auditor is listed. We have emailed to enquire and still waiting for a reply.
The site found by other casino referral sites is a more famous one: River Belle Casino. It is said to have a 103.79 % payout percentage on their slot machines and a 102.53% payout for the casino in total. It is even said to be approved by one of the trusted externally auditors; eCOGRA.
We emailed to enquire and eCOGRA writes:
"As far as percentages being in excess of 100% this will be a direct result of a jackpot being won during the month under review. All of the casinos that show our reports list the reports by month and previous reports can be accessed on each casino site".
So now you know.
Hunter S. Thompson says: But I am in the gambling business, for good or ill; it is the business I have chosen, and the only governing rule that we all recognize is: always sit close to an exit and never trust a man who doesn't sweat.