ONLINE SLOTS AND ONE ARMED BANDITS
Spins247.com kills the myths, investigates the claims and addresses the unanswered questions about slot machines, also known as online slots, gaming machines, gambling machines, one armed bandits and fruit machines.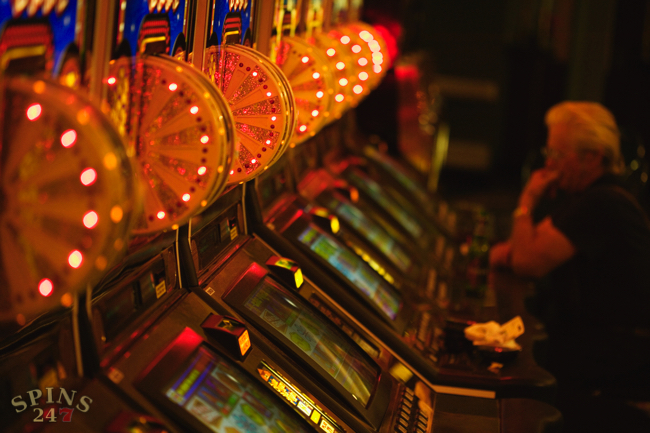 INTRO: The Reel Story - Online Slot Machines
The amount of information available about slot machines is overwhelming. Just type anything in related to slot machines or casinos in any online search engine and you will see for yourself: This is big business!
The competition between slot machine operators and online casinos seems even tighter than the US presidential election in 2000, which is without doubt great news for you as a slot machine player.
Why?
Because there are so many operators, they have to fight to have your attention!
How?
With bigger bonuses, higher payout percentages and better service. And by avoiding mistakes and mistrust at all cost.
The challenge is to find reliable information in this jungle of myths, claims and questions. Who can be trusted, who has a hidden agenda and where should you go to spin a win?
Spins247.com points the magnifying glass to the slot machine industry. Warning: Might be highly inflammable.