Blackjack at Tivoli Casino - So many choices you cannot miss!
Don't you just hate it when you enter a casino to play some good old Blackjack, and you only have the option to play with stakes that are too low or too high, or you have to sit next to a drunken sailorman who never shuts up and/or always draws the cards you want for yourself?
This can easily be avoided when playing Blackjack at Tivoli Casino because the beauty of the Blackjack section at Tivoli Casino is that you are spoilt for choice. With carefully selected games from several Blackjack game providers like Net Entertainment, Microgaming and PLAY'n GO, Tivoli Casino has put together a Blackjack offer where you will miss nothing. Well, maybe they could have counted the cards for you, but that would just make it too simple, wouldn't it?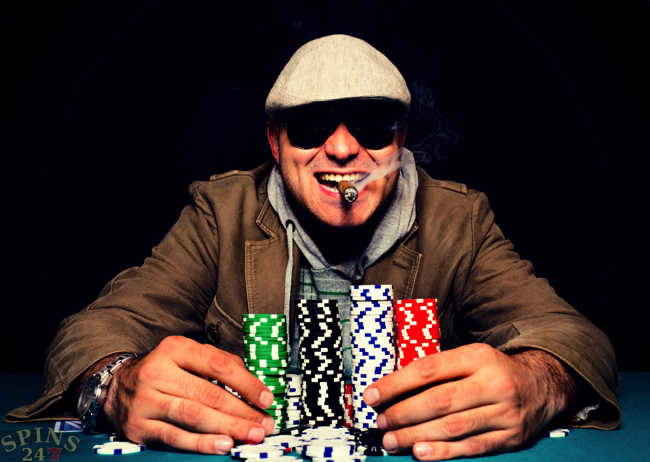 Tivoli Casino Online BlackJack 
The Blackjack Professional Series - In 3D with the option to play with 1, 2 or 3 hands at the same time, including the innovative Double Jack Side Bet.
BlackJack Multi Hand - Traditional Blackjack with 1, 2 or 3 hands.
Single Deck Blackjack Multi Hand - A dream come true for everyone without the mathematical memory of Rain Man. Less decks favours the player, not the house, and you can choose between 1, 2 or 3 hands.  
Double Exposure Blackjack Multi Hand - Information is key to winning at any game, and at this Blackjack variant you will see both cards of the dealer revealed - increasing your chance of making the right decisions.
Classical Blackjack Gold - Play with 1, 2, 3, 4 or five hands simultaneously, and choose the number of decks used by the casino (!).
At Spins247.com we want you to succeed, so we recommend that you take a look at this chart so you can easily learn how to play perfect Blackjack.
Know why there's a party for you? Because you're the $3,000,000 man.