Roulette Type Abundance at Tivoli Casino
Roulette is the most fun you can have with a wheel and a ball and some chips, especially if you take your online Roulette action to Tivoli Casino .
Why is that, you ask? Here at Spin247.com we are happy to inform you that there are three reasons.
Reason number 1: The bonuses are absolutely awesome. Beat the house and turn the edge in your favour with some hefty deposit bonuses among other offers.
Reason number 2: A tivoli is a place built for fun. Do you think a casino called Tivoli Casino would allow itself to be any less?
Reason number 3: Tivoli Casino has carefully chosen the best roulette games from the most innovative and reliable game providers, including Net Entertainment and Play'n GO, meaning better game play in a secure environment and more Roulette types to choose from. Let's go quickly through the different online Roulette types below.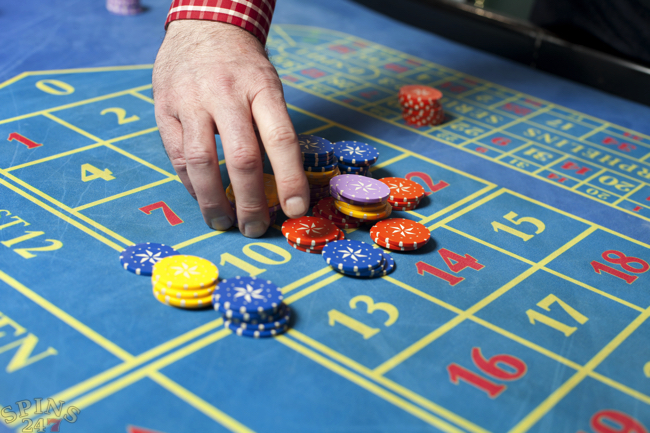 English Roulette: The one thing that distinguishes English Roulette from other Roulette games is the fact that the table can take a maximum of nine players at the same time and each player has chips in different colours.
European Roulette has one zero (green) as opposed to American Roulette which has two, giving the player a better chance of winning with European Roulette.
Roulette Pro has a maximum bet of €500 (!) and a special bet function can be found with information about hot and cold numbers as well as statistics on where the ball landed more often.
The French Roulette Pro Series also have information about special bets and statistics, but some of the words are written in French (passe, impair, manque), giving a distinguished feel to the game as well a chance to learn something new.
French Roulette: As the European Roulette, French Roulette has only one zero, increasing the odds of winning.